It's a phenomenon that rarely happens – an entire property launch selling out in just one day. But that's exactly what happened at AMO Residence in Ang Mo Kio, with over 98% of units sold on the very first day!
AMO Residence condo in Ang Mo Kio over 98% sold on first day of launch

THIE STRAITS TIMES
If you're curious about how this happened, read on to find out what made this development such a hot commodity.
Impressive Take-up Rate of 98%
The impressive take-up rate of 98% for AMO Residence was no surprise, given the attractive features that the project offered.
All 365 units of the 372-unit development were sold on the first day, with just seven unsold units left.
Even more incredibly, one of the penthouses was sold for more than $6 million, or at about $2,400 psf.
It's clear that Singaporeans have been quick to recognize the value of investing in a private condominium, and have responded in a very positive way to AMO Residence.
Units Sold and Prices Achieved
On the day of the launch, an impressive 98% of the available units at AMO Residence were sold. Out of the 372 units available, 365 units were sold on the first day, leaving just seven unsold units.
The 2,497 sq ft penthouse is said to have fetched over $6 million ($2,406 psf), and other units were sold at an average price of $1,800 psf to $2,000 psf.
Introduction to AMO Residence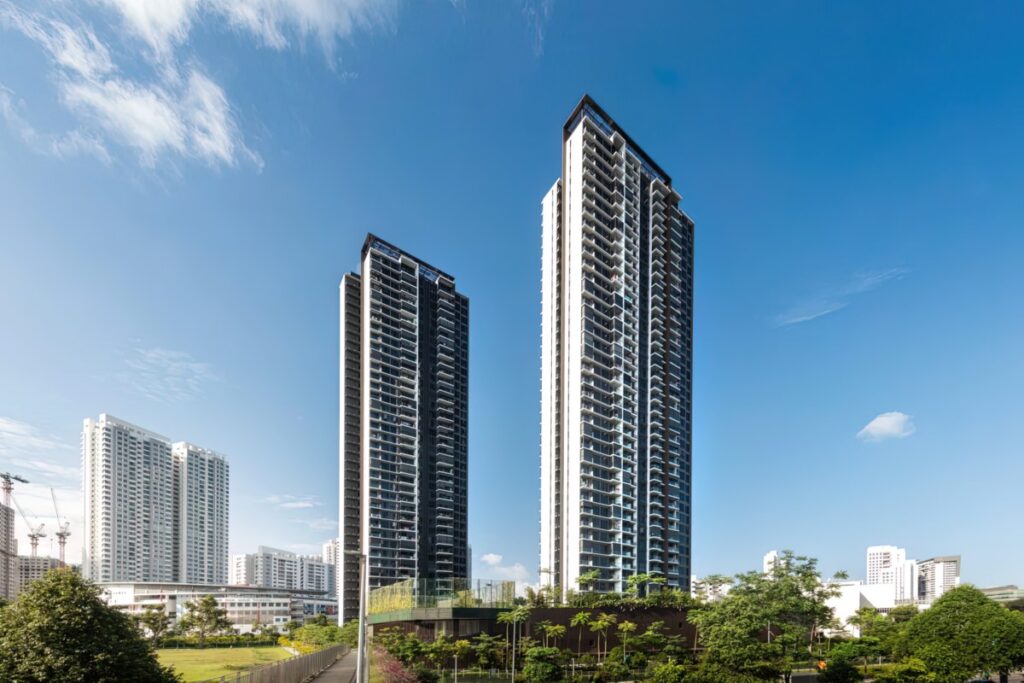 Located in Ang Mo Kio, AMO Residence is a joint venture between UOL Group, Singapore Land Group and Kheng Leong Company.
This 99-year-leasehold private residential development was launched in July 2022, and it proved to be an immediate success,
with 98.1% of its 372 units sold on the first day of launch. This impressive take-up rate was a testament to the appeal of AMO Residence.
What Was the Appeal of AMO Residence?
It's no surprise that AMO Residence was such a hit with buyers. The development boasts a variety of attractive features, such as a tennis court, and is situated in a prime location with easy access to major transport hubs and local amenities. But what else made this suburban project a sell-out success?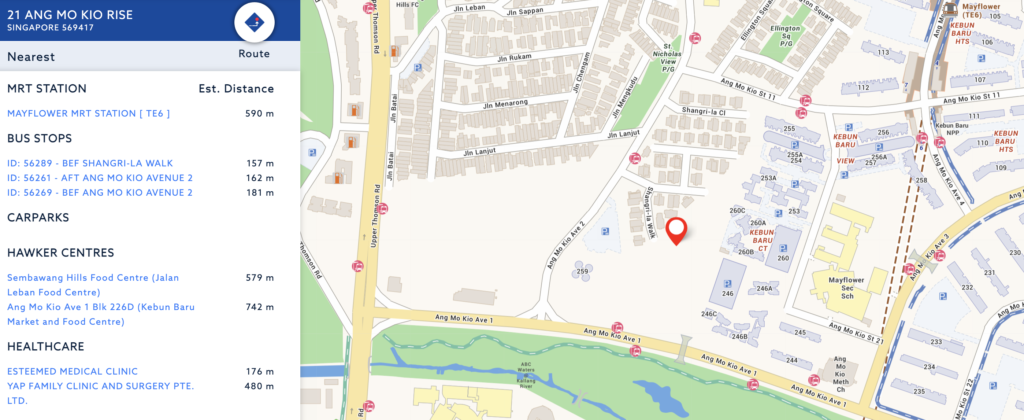 The lure of AMO Residence was perhaps most evident in its pricing strategy. Units were priced from $1,890 psf, starting with a two-bedroom unit at just $1 million.
This, combined with the fact that the development only had 372 units, meant that buyers could get their hands on a unit at an affordable price. This decision to go with fewer units also gave more room for common facilities, which likely further enhanced the appeal of the development.
Singaporeans Dominate Sales at AMO Residence
The response to AMO Residence on the first day of launch was so overwhelming that almost all of the 372 units were sold out with an impressive take-up rate of 98%.
Singaporeans dominated the sales, making up over 91% of buyers. This is no surprise as AMO Residence offers an ideal combination of modern living and convenience, with its prime location in Ang Mo Kio and easy access to major transport hubs.
The Benefits of Investing in a Private Condominium
Investing in a private condominium comes with a range of benefits. Not only do you get the added security of a gated community, but you also get access to exclusive amenities and facilities such as swimming pools, gyms, and parks.
With private condominiums, you also have the potential to gain higher capital appreciation in the long run. This is because the demand for private condominiums is usually higher than that of public housing due to the luxurious lifestyle they offer.
Why Private Condominiums Are a Smart Investment
Private condominiums are also becoming increasingly popular among Singaporean investors. This is due to the low entry cost and higher potential returns that they can provide when compared to other forms of real estate investments.
In addition, they come with a host of other benefits such as greater flexibility and a more varied selection of units. Plus, private condominiums also tend to be closer to amenities and public transport, making them even more attractive investments.
What to Look for When Choosing a Private Condominium
When it comes to choosing a private condominium, there are several factors to consider.
Firstly, you should look at the location and surrounding amenities. AMO Residence was conveniently located near to the Mayflower MRT Station, making it an attractive investment option.
Secondly, consider the unit distribution – Ang Mo Kio development mirrored the unit distribution of other nearby condos and was the first condo in the neighbourhood in 8 years, which likely added to its appeal.
Lastly, you should consider the competitive prices and attractive payment schemes offered by developers – AMO Residence achieved competitive prices, with all 372 units sold on the first day.
AMO Residence Location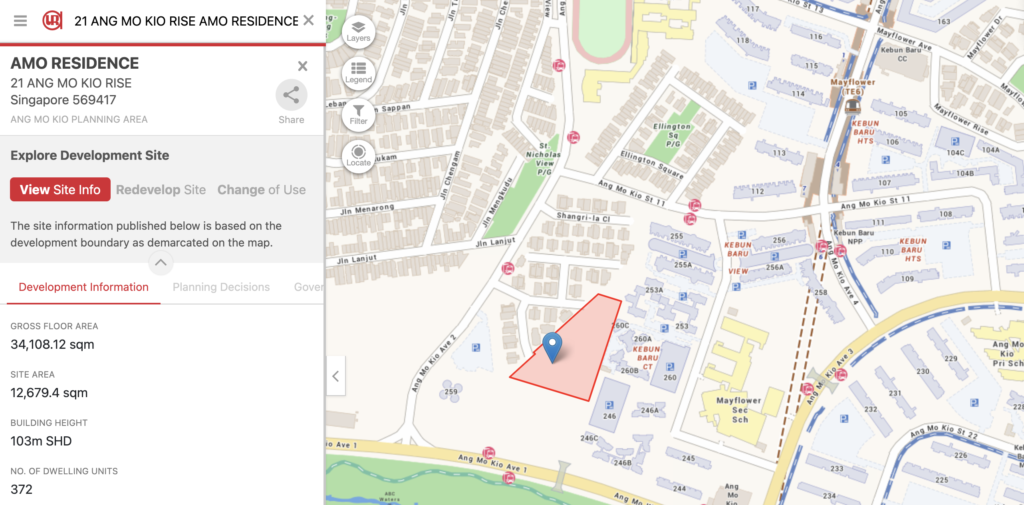 Located in Ang Mo Kio Avenue 1, AMO Residence is within a five-minute walk of the Mayflower MRT, making it an extremely convenient location for homeowners and tenants alike.
Furthermore, the development is surrounded by amenities and conveniences such as supermarkets, banks, eateries, and shopping malls. It is also within close proximity to major transport hubs such as the Central Expressway (CTE), Seletar Expressway (SLE), and Pan Island Expressway (PIE).
Nearby Amenities and Conveniences
AMO Residence is perfectly located in Singapore's District 20 with plenty of amenities and conveniences in the vicinity.
The Ang Mo Kio Hub is just a short 5-minute drive away, where you will find several retail outlets, supermarkets, restaurants, banks, and a movie theater. Additionally, there are various parks and green spaces nearby, including Ang Mo Kio Town Garden West, MacRitchie Reservoir Park, and Lower Pierce Reservoir Park.
For those who need some retail therapy, the nearby AMK Hub and Junction 8 shopping malls offer a plethora of shopping and dining options.
Accessibility to Major Transport Hubs
AMO Residence also offers great accessibility to major transport hubs, making it a highly desirable location for potential buyers.
Located just off Ang Mo Kio Avenue 1, the development is just minutes away from the upcoming Bright Hill MRT station, and is well-connected to major expressways such as the Central Expressway (CTE) and Kallang-Paya Lebar Expressway (KPE).
This means that residents at AMO Residence can easily commute to any part of Singapore with ease.
Tips to Ensure a Profitable Investment with Private Condominiums
When investing in a private condominium, it is important to conduct thorough research and due diligence.
Careful consideration should be given to the location and nearby amenities, accessibility to major transport hubs, as well as unit type and size. It is also important to factor in the future development of the area and potential rental returns.
With all of these aspects taken into consideration, investors can ensure that they make a wise and profitable investment in their chosen private condominium.
Conclusion: Why AMO Residence Was Such a Success
It is evident that the developers of the 372-unit AMO Residence made a wise decision to go with fewer units and give over more room to common facilities, such as its tennis court.
This was likely a major factor in its success, as Singaporeans were drawn to the idea of having more space for leisure activities and a luxurious environment.
Coupled with its attractive location in Ang Mo Kio, easily accessible transport links, and proximity to amenities, it is no surprise that the development was almost fully sold on its first day.