The Commodore, JBE Holdings' latest housing development near Canberra MRT, proved to be a sold-out success with over 70% of its 219 units snapped up during its launch weekend. 
Developed by Oasis Development Pte Ltd, a joint venture between JBE Holdings Group and Keong Hong Holdings Limited, the Commodore showcased the best of modern-day living with its expansive balconies, luxurious facilities, and close proximity to the MRT. 
The success of the launch weekend indicates that The Commodore is set to be a highly sought-after residential address in the area.
JBE's The Commodore sells over 70% of units on launch weekend

THE BUSINESS TIMES
The Commodore: An Overview
The Commodore by JBE is a luxurious 5-storey new launch condo conveniently located in Yishun (D27) along Canberra Drive. Developed by one of Singapore's most renowned developers, JBE Holdings, this condo offers a relaxed resort-style residence for those who prefer a more peaceful suburban lifestyle.
The condo comprises of 219 units and six residential blocks, with 1-5 bedroom options available. With the estimated completion date in 2024, this could be the perfect place to call home.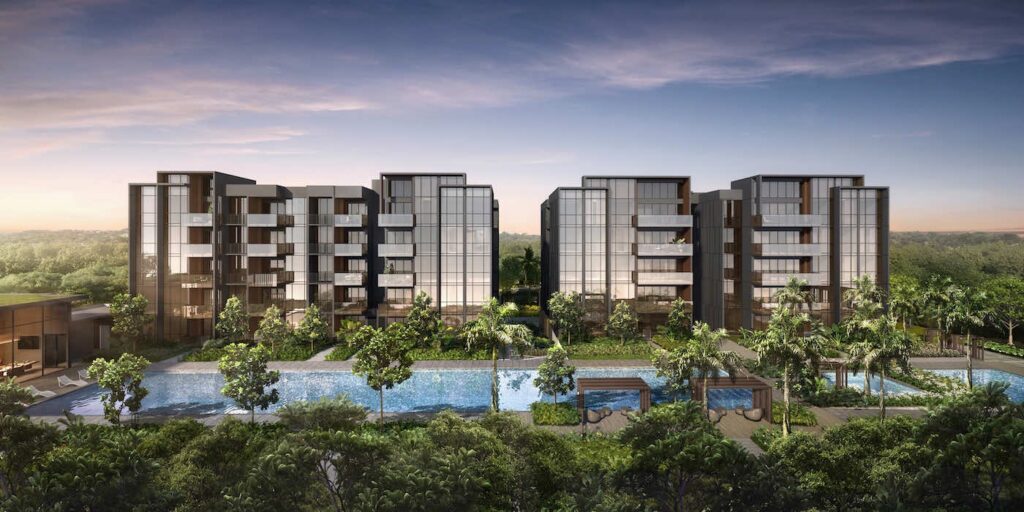 Why Choose The Commodore
If you're looking for a luxurious condo that offers a great range of facilities, then The Commodore by JBE is the perfect choice for you. Boasting premium fittings and a modern design, this property has been designed with the utmost sophistication and attention to detail.
Residents will also be able to enjoy a variety of indoor, outdoor, and water-based areas to enjoy. Moreover, the developer, JBE Holdings, is a public-listed firm with a strong commitment to environmental sustainability and enriching lives through thoughtful and quality home concepts.
Project Details of The Commodore
Are you looking for a leasehold property with 99 years of tenure? If so, The Commodore by JBE (Canberra) Pte. Ltd. is the perfect choice for you.
Located at 59 – 69 Canberra Drive, this 219 residential units development is set to be a modern, refined living space that offers convenience, comfort, and luxury all in one.
Let's take a closer look at the project details of The Commodore.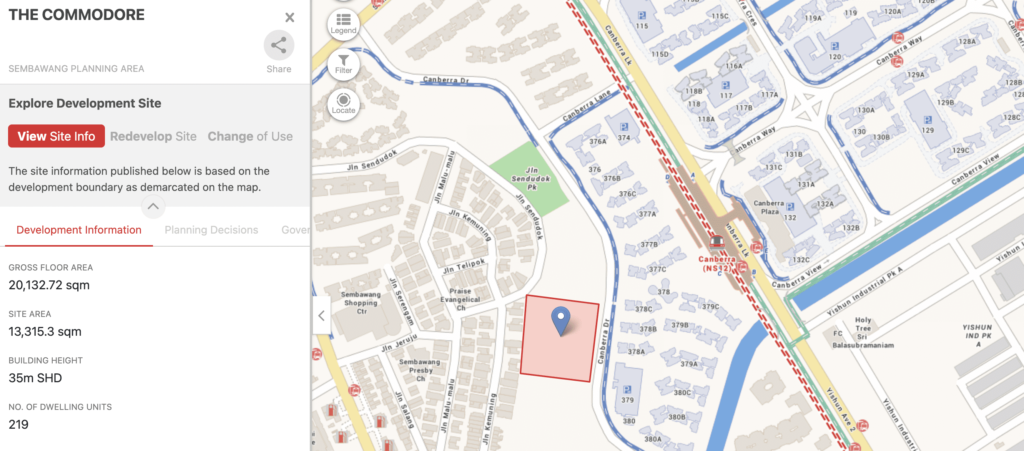 Floor Plan
The Commodore is developed by JBE Holdings and offers a range of unit types, sizes and facings. The floor plans provide a variety of options, from 1-bedroom to 5-bedroom units with private lifts.
In addition to the floor plans, there are also site plans and other details available, such as facility and amenities, pricing, and the location of the development.
With the help of these detailed plans, you can make an informed decision about your investment. So take a look at The Commodore's floor plans today and find the perfect unit for you!
Site Plan
The Commodore is set on a large site with a total of 219 residential units. It provides an array of floor plans and unit types, ranging from 1-bedroom apartments to 5-bedroom executive study units.
The site plan is available for download, so you can get an idea of the layout. This allows potential buyers to choose the unit that suits their needs best.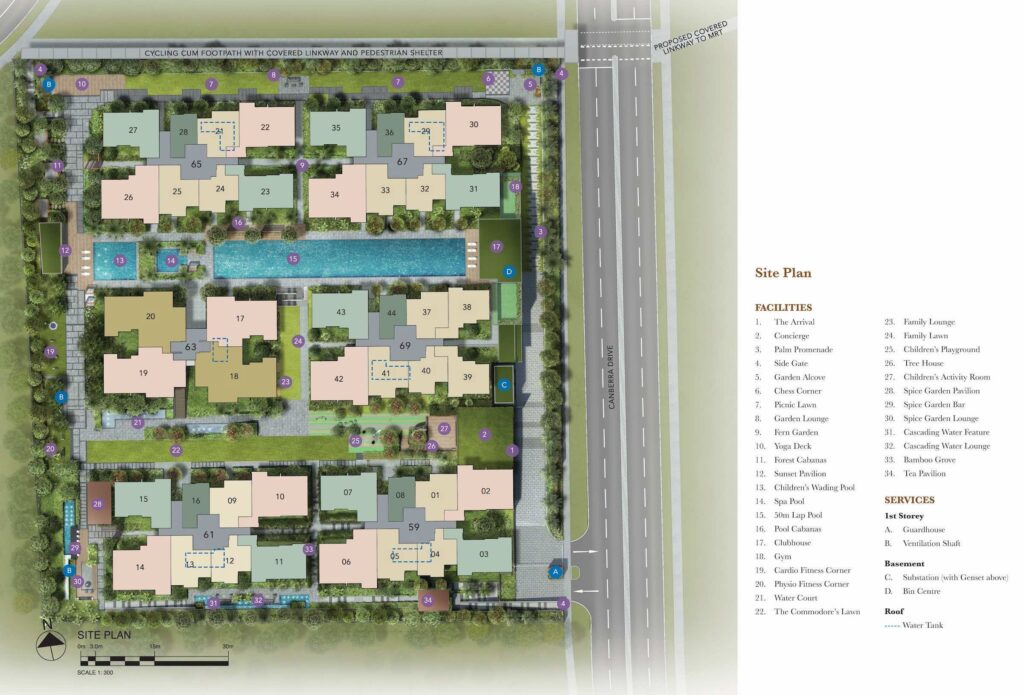 The Facility & Amenities
At The Commodore, there are plenty of facilities and amenities that offer maximum convenience and comfort to its residents.
The Commodore offers a wide array of facilities and amenities that truly make it stand out from the rest. It features a 50m Lap Pool, Children's Pool and Playground, Picnic Lawn, Clubhouse, Gymnasium, Tree House, Tea Pavilion, Forest Cabanas and the Spice Garden. With such facilities, you can indulge in a variety of activities.
You can also explore the nearby Sembawang Shopping Centre for all your shopping needs. In addition to that, the condominium also comes with indoor and outdoor sports facilities, senior care centre, polyclinic, lifestyle amenities and green spaces for communal farming. All these amenities make The Commodore an ideal place to stay.
Pricing
When it comes to pricing, The Commodore provides a wide range of options. The total price range of units in The Commodore is S$750,000 ~ S$2,648,000.
With an initial 15% to 25% profit margin added to the land cost, the estimated breakeven price for the developer is about $1,216 per sq ft per plot ratio.
This makes The Commodore an attractive investment opportunity as it offers great value for money. Whether you're looking for a 1 bedroom unit or a 2 bedroom-plus-study unit, you'll find something that suits your budget.
Location of The Commodore
The Commodore is located in the rustic Sembawang precinct which is in the Northern part of Singapore surrounded by Yishun in the east, Woodlands in the west and the Singapore Straits in the south. It is strategically situated with great accessibility to major expressways and public transportation.
The project has a 99-year leasehold tenure and is located at Canberra Drive. This means that it is ideal for both short-term and long-term investments and ownership.
With its proximity to amenities, The Commodore makes for a great place to stay for families and individuals alike.
Investment Opportunities at The Commodore
If you're looking for an ideal investment opportunity, then The Commodore is the perfect option for you. With its strategic location and well-designed layouts, this condo provides a great investment potential. Not only that, but the developer JBE Holdings has also ensured that all necessary amenities and facilities are provided to ensure that residents have a comfortable stay.
Investment opportunities at The Commodore are plenty. With its excellent location in Sembawang, it is sure to attract potential buyers and tenants. It also offers a variety of floor plans for different budget ranges, making it an ideal choice for investors. Additionally, the condo is equipped with modern amenities such as a gymnasium, pool, and playground for children. These features make it an attractive choice for potential buyers and tenants alike. Furthermore, the developer has also provided ample parking spaces for its residents and visitors. All these features make The Commodore an attractive investment opportunity in Singapore.
About Developer JBE Holdings
JBE Holdings is a well-established homegrown local developer, with a strong commitment to sustainability and enriching lives through thoughtful and quality homes.
Having been in the property development industry for more than 15 years, JBE has delivered some remarkable residential projects over the years, ranging from landed homes to ECs.
Their new launch, The Commodore is developed jointly with Singapore-listed property development, investment and construction firm, Keong Hong. With such a reputable developer in the mix, you can be sure that The Commodore will bring nothing but the best of the best to the community.
Conclusion
The Commodore by JBE is a great example of a quality development by a renowned Singapore developer. With its attractive pricing, luxurious facilities, and strategic location near Canberra MRT,
The Commodore is a great investment opportunity for those looking for a quality residence in Singapore.
With the many amenities and features available, it's no wonder why The Commodore is such a popular choice among potential buyers. Be sure to check out this amazing condo today!